Sealy絲漣床褥 專櫃快閃Summer Sale | 崇光及永安百貨激減低至5折
【Sealy絲漣床褥 專櫃快閃Summer Sale崇光及永安百貨激減低至5折】
想搵低價又護腰脊嘅床褥
,就唔可以錯過Sealy專櫃快閃Summer Sale
部分床褥型號仲係百貨專櫃獨家發售,超值性價比嘅Spine Care系列只售$5,456起
!而家Sealy百貨專櫃嘅全線酒店睡枕仲有低至5折,$440起!想一次過換晒護脊床褥、護頸睡枕,瞓得舒適又健康
,就要快啲嚟永安、崇光百貨喇!優惠期有限
售完即止!
Sealy是全球多間五星酒店的指定床褥品牌,更於澳洲自設廠房,原材料至組裝都由澳洲製造, 部份更由工匠人手縫製 。 Sealy努力不懈地追求突破, 擁有多項頂尖專利技術 ,以提升床褥表現,涵蓋專利彈簧、墊層以至圍邊設計,為您打造非凡的睡眠體驗。

快閃優惠至8月22日
全線酒店睡枕 低至5折
$440起
建議零售價$880起
Our Hotel Comfort Pillow provides the support to help relax your shoulder and neck muscles. With its highly breathable fabric, no matter which sleeping position(s) you prefer, Hotel Comfort Pillow delivers an unparalleled, hotel-grade sleeping experience.
---
永安獨家
SpineCare系列 55折
$5,456起
建議零售價$9,920起
SpineCare系列特別針對脊椎和腰部,提供強而有力的可靠承托,而PostureTech®專利彈簧設計更可細緻調節壓力分佈,讓您享受無間斷的優質睡眠。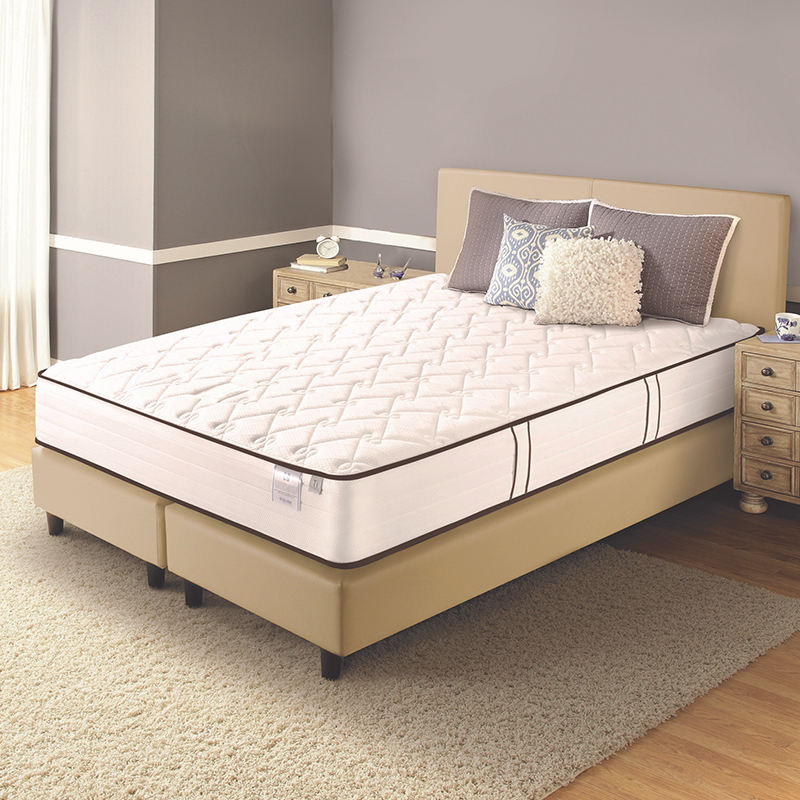 ---
崇光獨家
SpineCare One床褥 6折
$5,952起
建議零售價$9,920起
Firmer SpineCare One is specially designed for spinal alignment, providing targeted and advanced support. And PostureTech® coil spring design can disperse the weight and pressure, completing your restful and greatest sleep.


---
永安獨家
Hotel系列 6折
$8,756起
建議零售價$15,920起
A 5-star hotels mattress which is specially designed for optimal spine and back support. The comfort foam releases shoulder pressure for side sleepers.
---
崇光獨家
Elite Plus 65折
$11,023起
建議零售價$16,960起
With high-density solid support foam and UniCased® edge support system, it provides you a better night's sleep for years. Plus, it disperses your body pressure, enhancing the durability of the mattress.
---
*限指定型號
尚有多款床褥及床架以優惠價發售,歡迎到Sealy Sleep Zone參觀選購
優惠受條款及細則約束,詳情請向店員查詢。