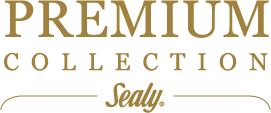 Taurus
Taurus offers sturdy support through multiple high-density comfort layers. Combined with UniCased® construction, the mattress delivers even weight distribution and absorbs pressure to support your entire. Enjoy enhanced comfort and durability for a longer, more restful sleep.
Available at SOGO
Extra Firm
From HK$10,972
出眾特色及專利技術
Optimised Support
Safe & Clean
Durable
PostureTech® Coil
Based on ergonomic design, the PostureTech® coil responds to body weight and pressure, and adjusts its support so your spine is naturally aligned and your body is relaxed.
UniCased® Edge Support
UniCased® is an advanced edge support system, using air cushion design to release body pressure. It ensures side support and greater stability all round, so even if you always get out of bed on the same side, your mattress will not slump. It also increases the sleeping space.
Quality Comfort Layer
Stress-relieving comfort layer minimises the pressure points on your body, so your whole body can relax and get to a good sleep.
Mattress Size
Size can be customised, please contact our sales for details.
Suitable for one
91 x 183 / 190
One person who wants a little more space
107 x 190
Plenty of space for one and cozy for two. Great for smaller bedrooms and guestrooms where a standard double won't quite fit
122 x 183 / 190

Designed to sleep two adults comfortably
137 x 183 / 190

Plenty of room for two. Suitable for larger bedrooms only
152 x 190 / 198 / 203

Abundant room for two. Perfect for couples who prefer their own space
160 x 198
168 x 198

If you and your partner often share your bed with pets or young children, this is probably a good fit for you
183 x 190 / 198 / 203

The king of kings, the largest of them all. A luxurious sleeping experience
198 x 198 / 203
*The above measures are approximate. A variance of +/- 2cm should be accepted.