Sealy Collection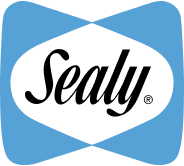 Discover a world of spinal care mattresses with the Sealy Collection, designed to meet all your needs for everyday comfort. Featuring unique patented springs, every mattress in the collection cares for your spine with an extraordinary attention to detail. Made of high-quality materials for long-lasting durability, the Sealy Collection is developed by the Orthopaedic Advisory Board, making it an excellent choice for the pursuit of spinal health and a comfortable night's sleep at an exceptional price.
出眾特色及專利技術
Patented Coils
Value for Money
Back Care
PostureTech® Coil
Based on ergonomic design, the PostureTech® coil responds to body weight and pressure, and adjusts its support so your spine is naturally aligned and your body is relaxed.
EdgeGuard™ edge support system
EdgeGuard® edge support system is made of polyethylene beams, giving the mattress a firm edge without drastically adding weight.
Quality Comfort Layer
Stress-relieving comfort layer minimises the pressure points on your body, so your whole body can relax and get to a good sleep.