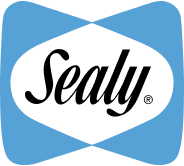 SpineCare One X
Carefully crafted, the SpineCare Performance mattress confirms to your body to cradle your body and protect your spine. The patented EdgeGuard™ design maximises the sleeping area of the mattress, holding its shape even when you get on and off the bed.
Available at Wing On
Medium
From HK$11,960
出眾特色及專利技術
Edge Support
Safe & Clean
High comfort
PostureTech® Coil
Based on ergonomic design, the PostureTech® coil responds to body weight and pressure, and adjusts its support so your spine is naturally aligned and your body is relaxed.
EdgeGuard™ edge support system
EdgeGuard® edge support system is made of polyethylene beams, giving the mattress a firm edge without drastically adding weight.
Quality Comfort Layer
Stress-relieving comfort layer minimises the pressure points on your body, so your whole body can relax and get to a good sleep.
Mattress Size
Size can be customised, please contact our sales for details.
Suitable for one
91 x 183 / 190
One person who wants a little more space
107 x 190
Plenty of space for one and cozy for two. Great for smaller bedrooms and guestrooms where a standard double won't quite fit
122 x 183 / 190

Designed to sleep two adults comfortably
137 x 183 / 190

Plenty of room for two. Suitable for larger bedrooms only
152 x 190 / 198 / 203

Abundant room for two. Perfect for couples who prefer their own space
160 x 198
168 x 198

If you and your partner often share your bed with pets or young children, this is probably a good fit for you
183 x 190 / 198 / 203

The king of kings, the largest of them all. A luxurious sleeping experience
198 x 198 / 203
*The above measures are approximate. A variance of +/- 2cm should be accepted.