崇光感謝祭Part3|Sealy 絲漣護脊床褥 低至5折 $4,960起 | 最後今週
【 崇光感謝祭開鑼🎊 Sealy 絲漣護脊床褥低至5折 $4,960起 】最後今週
全城期待嘅崇光感謝祭開始咗喇!Sealy推出限時5折優惠,由國際骨科醫學顧問研發嘅護脊床褥都只係$4,960起🔥! 低價入手SpineCare系列,夠硬而且性價比又高💙嚟 銅鑼灣崇光百貨 @SOGO Hong Kong (香港崇光百貨) 試瞓啦!指定信用卡高達7%回贈!
Sealy床褥是全球多間五星酒店的指定床褥品牌,擁有多項頂尖專利技術。 秉持過百年護脊床褥傳統, 專利護脊彈簧自動調節不同強度的承托,使脊骨保持自然平直 ,為您打造更舒適的優質體驗。全線產品均經過 USA Microban® 處理,具抗菌及防蟎功能,確保睡眠健康。
最後今週,優惠至12月4日
SpineCare系列 5折
特價$4,960起
供應商建議零售價$9,920起
SpineCare Deluxe is the champion of spine care mattresses. PostureTech® coils conform closely to your body, dispersing pressure and offering firm support to keep your spine aligned.

---
Luxe床褥 5折
特價$7,480起
供應商建議零售價$14,960起
平衡舒適與承托,兼顧脊椎健康及舒適體驗,軟硬適中的設計既柔軟又可靠,加上專利彈簧以及優質舒適墊層,讓您身在家中仍能感受酒店一般的豪華睡眠。
---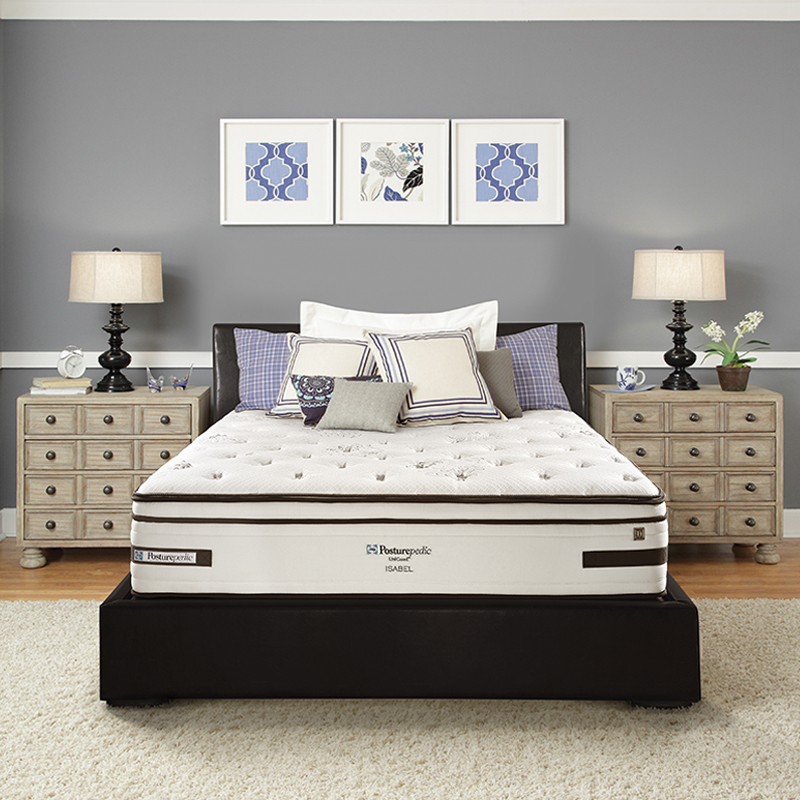 Premium Oriental 58折
特價$10,823起
供應商建議零售價$18,660起
Oriental provides sturdy support with a high-density latex layer. Combined with PostureTech® coils and UniCased® construction, this mattress absorbs movement so you and your partner can sleep soundly together while your spines stay aligned.
---
Prestige Regal 55折
特價$12,133起
供應商建議零售價$22,060起
With high-density solid support foam and UniCased® edge support system, it provides you a better night's sleep for years. Plus, it disperses your body pressure, enhancing the durability of the mattress.
---
Royal Infinity 6折
特價$17,028起
供應商建議零售價$28,380起
細緻打造軟硬適中的舒適感,先進SRx II「倍效承托」專利彈簧,自動感應身體壓力,適時調節及提供相應承托。配合ComfortCore®人體工學紓壓墊層,讓您徹夜安眠。
---
銅鑼灣崇光百貨 9/F
查詢:2831 4659
*限指定型號及尺寸,優惠受條款及細則約束,如有任何爭議,Sealy Asia (Hong Kong) Limited保留最終決定權。
尚有多款床褥以優惠價發售,歡迎到崇光百貨專櫃參觀選購