𝗦𝗢𝗚𝗢感謝祭|𝐒𝐞𝐚𝐥𝐲絲漣護脊床褥低至5折 高達15%現金回贈^
【 崇光感謝祭Part 2🔥加推新款|Sealy 絲漣護脊床褥低至5折 】
想要健康啲、瞓得好、減少腰背酸痛?就要嚟崇光感謝祭,最抵買護脊床褥5折起!用指定中銀信用卡,仲有額外高達15%現金回贈😍
Sealy床褥是全球多間五星酒店的指定床褥品牌,擁有多項頂尖專利技術。 秉持過百年護脊床褥傳統, 專利護脊彈簧自動調節不同強度的承托,使脊骨保持自然平直 ,為您打造更舒適的優質體驗。全線產品均經過 USA Microban® 處理,具抗菌及防蟎功能,確保睡眠健康。
最後今週
SpineCare Original床褥
50% off
特價$4,960起
供應商建議零售價$9,920起
SpineCare Original is the champion of spine care mattresses. PostureTech® coils conform closely to your body, dispersing pressure and offering firm support to keep your spine aligned.
---
Legend床褥
50% off
特價$7,960起
供應商建議零售價$15,920起
A 5-star hotels mattress which is specially designed for optimal spine and back support. The comfort foam releases shoulder pressure for side sleepers.
---
Luxe床褥
50% off
特價$8,960起
供應商建議零售價$17,920起
Hotel Luxe is multilayer cushioned design mattress, it is perfectly balance for luxurious comfort and support. With Posture Tech® Titanium Coil and Unikey® provide optimal spine support, mattress stay in shape even long time pressurized. It provides 5 stars hotel sleeping experience at your own home.
---
Premium Oriental床褥
45% off
特價$10,978起
供應商建議零售價$19,960起
Oriental provides sturdy support with a high-density latex layer. Combined with PostureTech® coils and UniCased® construction, this mattress absorbs movement so you and your partner can sleep soundly together while your spines stay aligned.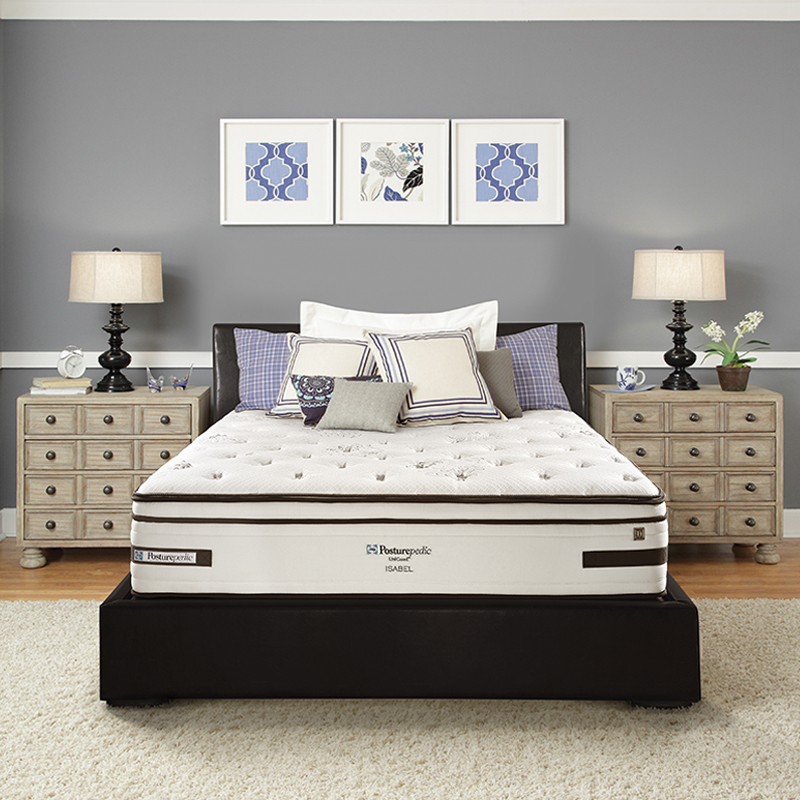 ---
Royal Infinity
6折
特價$20,940起
供應商建議零售價$34,900起
Built with just the right amount of comfort. Our DSS (Dual Support System) senses your body pressure and offers personalized support and stability. ComfortCore® provides great pressure relief to elevate your sleep experience.
---
^*優惠由中銀香港提供,受條款及細則約束。
*限指定型號及尺寸,優惠受條款及細則約束,如有任何爭議,Sealy Asia (Hong Kong) Limited保留最終決定權。
尚有多款床褥以優惠價發售,歡迎到崇光百貨專櫃參觀選購